LEARN ABOUT LEED GREEN CLEANING IN ATLANTA
Enviroclean USA LLC offers a LEED Compliant Cleaning Program in all of the following areas:
Green Cleaning Program
Provide an appropriate staffing plan.
Implement a training of maintenance personnel in the hazards, use, maintenance, disposal and recycling of green cleaning chemicals, dispensing equipment and packaging.
Use chemical concentrates with appropriate dilution systems to minimize chemical use wherever possible.
Use sustainable green cleaning materials, products, equipment, janitorial paper products and trash bags (including microfiber tools and wipes).
Use sustainable cleaning and hard floor and carpet care products meeting the sustainability criteria outlined in IEQ Credits 3.3: Green Cleaning—Purchase of Sustainable Cleaning Products and Materials.
Use cleaning equipment meeting the sustainability criteria outlined in IEQ Credit 3.4: Green Cleaning—Sustainable Cleaning Equipment.
Cleaning Chemicals
Cleaning Products meet the following standards for the appropriate category (see attached chemical list)
Green Seal GS-37, for general purpose, bathroom, glass and carpet cleaners used for industrial and institutional purposes.
Disinfectants, metal polish, floor finishes, strippers or other products not addressed by the above standards meet the following standards for the appropriate category:
Green Seal GS-40, for industrial and institutional floor care products.
Paper Products
Disposable janitorial paper products and trash bags meet the minimum requirements of the following programs for the applicable product category (see attached product list)
U.S. EPA Comprehensive Procurement Guidelines for Janitorial Paper and Plastic Trash Can Liners
Green Seal GS-09, for paper towels and napkins.
Green Seal GS-01, for tissue paper.
Janitorial paper products derived from rapidly renewable resources or made from tree-free fibers.
Hand Soaps
Hand soaps meet one of the following standards:
No antimicrobial agents (other than as a preservative) except where required by health codes and other regulations (i.e. food service and health care requirements).
Green Seal GS-41, for industrial and institutional hand cleaners.
Cleaning Equipment
Commercial janitorial equipment shall aid in reducing the building contaminants and minimize environmental impact by complying with the following requirements:
Vacuum cleaners are certified by the Carpet and Rug Institute "Green Label" Testing Program for vacuum cleaners and operate with a sound level less than 70dBA.
Carpet extraction equipment used for restorative deep cleaning is certified by the Carpet and Rug Institute's "Seal of Approval" Testing Program for deep-cleaning extractors.
Powered floor maintenance equipment, including electric and battery-powered floor buffers and burnishers, are equipped with vacuums, guards and/or other devices for capturing fine particulates and operate with a sound level of less than 70dBA.
Propane-powered floor equipment have high efficiency, low emissions engines with catalytic converters and mufflers that meet the California Air Resources Board (CARB) or Environmental Protection Agency (EPA) Standards for the specific engine size and operate with a sound level of less than 90dBA.
Automated scrubbing machines are equipped with variable-speed feed pumps and on-board chemical metering to optimize the use of cleaning fluids.
Battery-powered equipment equipped with environmentally preferable gel batteries.
Powered equipment ergonomically designed to minimize vibration, noise and user fatigue.
Equipment designed with safeguards, such as rollers or rubber bumpers, to reduce potential damage to building surfaces.
We keep a log for all powered cleaning equipment showing date of equipment purchase and all repairs and maintenance activities, including vendor specification sheets for each type of equipment in use.
Dispensing System
Chemicals are mixed using a dispensing system that meets the following list of criteria:
Safe, spill-tight, permanently integrated head and bottle
Backflow prevention
Portable dispensing
Duo flow rate dispensing (high-flow for buckets; low flow for bottles)
Ergonomically designed handle
Accurate dilution rates that can be verified
100% recyclable container Floor finish should be provided in plastic bladders which are contained inside a corrugated outer box made with a minimum of 25% recycled material.

Team Members/New Protocols
All employees trained on Pandemic Disinfection Cleaning (completed)
Praciticing 6 Feet social distancing while working
use of PPE (gloves, face asks, eyewear, etc.)
Following hand washing protocols (ex. After gloves removed)
Temperature scans prior to shift beginning (Begin May 4th)
If employees sick, they are required to stay home
Supplies and Equipment
Clean by color microfiber program/prevention of cross contamination
EPA Registered Disinfectants that have been qualified to use against COVID-19
EPA Registered Disinfectants with shorter dwell time/kill bacteria & viruses faster
Hand sanitizer stations installed in high traffic areas
Methods-Procedures
Use disinfectant/cleaner instead of all purpose cleaners to clean horizontal and verticals surfaces for

interior office spaces (workstations, phones, counters, desks, doors, etc.)

Increased frequency of disinfecting high touch areas (doors, door knobs, entry areas, handles, etc)
Mopping hard surface floors with EPA Registered Disinfectant as opposed to neutral floor cleaner
Disinfecting cleaning equipment after each use
Updated all checklists used by personnel to reflect updated COVID-19 cleaning protocols
Additional Services
Upon Request for an additional fee, Misting interior office spaces nightly with EPA Registered disinfectant qualified to use against COVID-19 for soft surfaces like carpeting, soft seating, etc.
Deep cleaning services, upon request for additional fee, to manually clean and disinfect offices prior to occupancy
Electrostatic disinfection services, upon request for additional fee, to spray all soft and hard surfaces using electrostatic sprayer and EPA registered disinfectant to completely disinfect all office areas prior to occupancy
Enviroclean USA will continue to monitor updates regarding safety, infection control and cleaning protocols recommended by the CDC, OSHA and other organizations and implement into our cleaning program.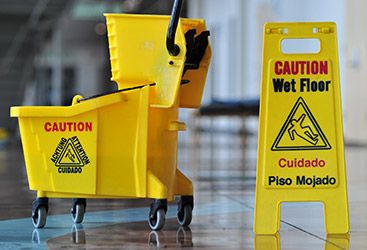 Whether you are looking to achieve LEED certification for your facility or just trying to implement some sustainable features.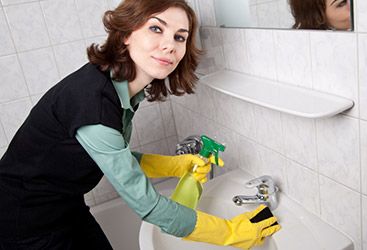 We take every measure to conserve resources, use safer products and equipment in our processes. The safest rating in the industry!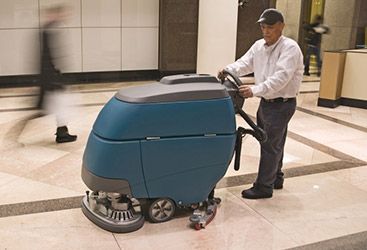 Enviroclean takes every measure to decrease its carbon footprint passing those benefits to its customers.