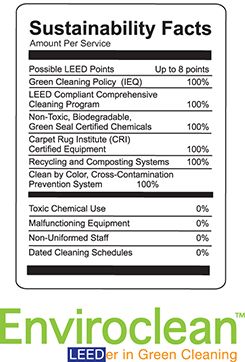 Enviroclean USA LLC is different from any other commercial cleaning company because it was developed in 2007 using the latest technology and procedures in sustainability for commercial buildings. Our company was found on a LEED Compliant Sustainability Platform that allows our program to clean buildings better and have less negative impacts on work environments and natural environments. Here are some Key Features illustrating how we are different:
High Communication/Sense of Urgency
Enviroclean USA LLC is a company that incorporates technology at all levels to increase communication between Client, Cleaning Management and Front Line Cleaning Staff. We supply our day porters and team leaders with iPhones to incorporate email technology to communicate Client Requests and Work Orders streamlining the process from when the work order is requested all the way to confirmation with client that the request has been completed. This includes taking before and after pictures and relaying this back to client after work has been completed. This process removes the responsibility from client to janitorial staff to communicate the WorkFlow of the request. We have found our clients appreciate this service so they can focus on other items.
Team Cleaning Approach
We utilize this modern cleaning program because it provides a more comprehensive approach towards cleaning commercial facilities by utilizing a checks and balances system to insure all functions are completed accordingly. Most commercial cleaning company still use Zone Cleaning Approach which is outdated, less effective and provides no quality assurance.
Our teams consist of the following specialities:
Restroom Specialist
Trash and Recycling Specialist
Light Duty Specialist
Flooring Specialist
Utility Specialist/Team Leader
Our Green Cleaning Platform
Whether a commercial building is a LEED facility or just trying to keep their building as clean as possible with our program they will be getting the same quality of service as a LEED Platinum facility would receive because our cleaning program was developed in 2007 with the latest technology and cleaning procedures that are continuously updated universally. Most janitorial companies are 10, 20, 30 years old using the old program they were founded on. Their employees have been performing these old techniques for years and its very difficult to update their cleaning program from old school to new school because of all the infrastructure they have on the old system. Its almost impossible for them to stay current and have a LEED Compliant cleaning program. Most of these commercial cleaning companies are performing green cleaning to a very small percentage of their clients and practicing old cleaning and purchasing to most of their client base.
Some features of our Green Cleaning Program are:
Clean by Color System with Microfiber Towels and Green Seal Certified Chemicals Using Automated Dispensing Systems
HEPA Vacuuming Systems Certified by Carpet and Rug Institute
Cleaning Schedules Offering More Detailed Cleaning for Targeted Areas that Benefit Work Quality of Life
Team Cleaning Approach Utilizing Job Cards
Sustainable Purchasing at all levels (chemicals, equipment, consumables, etc)
Technology
Enviroclean USA LLC is always pursuing, developing and incorporating the latest technology to insure our clients are receiving the best possible service for the best price. Technology is how we can do that. Here are some of the ways we use technology to make sure we are providing the best service to our clients:
Time Management Systems: We utilize an APP that for our employees to use to clock in and out at the job site. The APP is GPS enabled and all employees are required to own a smartphone so we have 100% compliance. This allows us to manage labor cost effectively and also serves as a confirmation for Operations Management Personnel that employees have arrived as scheduled. This allows us to deliver a lean cleaning program by managing our employees every shift, every day. Most janitorial companies are still using dated written scheduling and time and attendance practices that does manage their employees as effectively as they could. This results in higher turnover, poorer cleaning curriculum by employees and higher prices.
Quality Assurance Systems: In order to maintain the cleanliness of any facility a systematic quality assurance program is a necessity. We have a designated employee that performs routing inspections in all of our clients facilities. We utilize cloud based software along with its APP and iPad to perform these inspections which are then sent to Operations Management Personnel for review. We use the APPA Custodial Guidelines as a benchmark when performing inspections. We have found this format allows us to focus on any problem areas specifically before the client realizes there might be a performance issue. A proactive approach to customer retention.
Digital Checklists: We are currently transitioning all of our hard copy checklists at each facility to a digital, cloud based program. Currently, employees are required to manually check off cleaning functions as they are performed but soon this will be done electronically using an APP for each team member. Each shift the completed digital checklist will be emailed to Operations Management Personnel and archived in the cloud. This measure will assist with fast tracking data from user to supervisor and also increase accountability for each employee.

Team Members/New Protocols
All employees trained on Pandemic Disinfection Cleaning (completed)
Praciticing 6 Feet social distancing while working
use of PPE (gloves, face asks, eyewear, etc.)
Following hand washing protocols (ex. After gloves removed)
Temperature scans prior to shift beginning (Begin May 4th)
If employees sick, they are required to stay home
Supplies and Equipment
Clean by color microfiber program/prevention of cross contamination
EPA Registered Disinfectants that have been qualified to use against COVID-19
EPA Registered Disinfectants with shorter dwell time/kill bacteria & viruses faster
Hand sanitizer stations installed in high traffic areas
Methods-Procedures
Use disinfectant/cleaner instead of all purpose cleaners to clean horizontal and verticals surfaces for

interior office spaces (workstations, phones, counters, desks, doors, etc.)

Increased frequency of disinfecting high touch areas (doors, door knobs, entry areas, handles, etc)
Mopping hard surface floors with EPA Registered Disinfectant as opposed to neutral floor cleaner
Disinfecting cleaning equipment after each use
Updated all checklists used by personnel to reflect updated COVID-19 cleaning protocols
Additional Services
Upon Request for an additional fee, Misting interior office spaces nightly with EPA Registered disinfectant qualified to use against COVID-19 for soft surfaces like carpeting, soft seating, etc.
Deep cleaning services, upon request for additional fee, to manually clean and disinfect offices prior to occupancy
Electrostatic disinfection services, upon request for additional fee, to spray all soft and hard surfaces using electrostatic sprayer and EPA registered disinfectant to completely disinfect all office areas prior to occupancy
Enviroclean USA will continue to monitor updates regarding safety, infection control and cleaning protocols recommended by the CDC, OSHA and other organizations and implement into our cleaning program.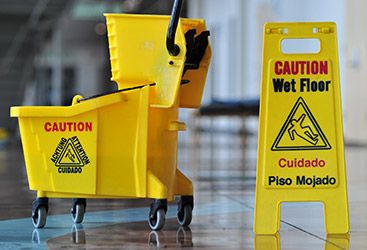 Whether you are looking to achieve LEED certification for your facility or just trying to implement some sustainable features.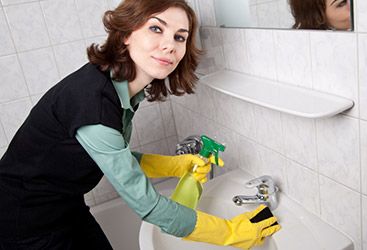 We take every measure to conserve resources, use safer products and equipment in our processes. The safest rating in the industry!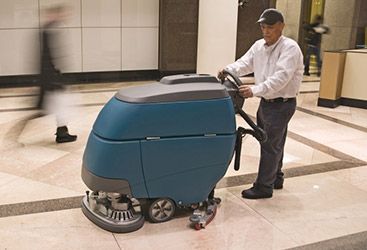 Enviroclean takes every measure to decrease its carbon footprint passing those benefits to its customers.